Immigration and Criminal Law – Serving New Hanover County
At Granade Law we provide our clients with first-rate legal representation. Our practice is focused on Immigration Law and Criminal Defense. We value the attorney/client relationship, and each client is given zealous representation regardless of their case size.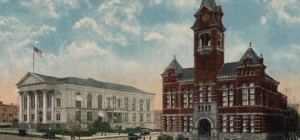 Located in downtown Wilmington, North Carolina, we are a block from the New Hanover County Courthouse and within walking distance of the Register of Deeds and the other government buildings.
We represent businesses, families, and individuals throughout North Carolina. In immigration matters, our services extend around the world. We have substantial experience in assisting clients with family-based immigration matters, U Nonimmigrant Visas (U-Visas), removal defense, and naturalization.
We also represent individuals in New Hanover, Brunswick, and Pender Counties with criminal defense and traffic matters.